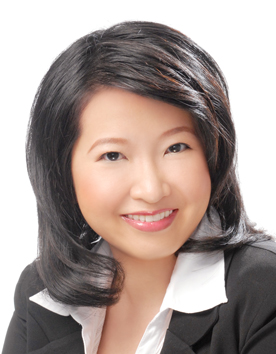 Dr. Lee Tong Lynn
Orthodontist
---
As a prominent dentist in Singapore, Dr. Lee Tong Lynn obtained her Bachelors in Dental Surgery from the National University of Singapore in 1991. In 1996, she obtained the Masters of Dental Surgery in Orthodontics from University of London. Dr. Lee keeps abreast of new developments in dentistry by going for dental courses both locally and overseas. She has gone for further training in lingual orthodontics (invisible braces) in the United States of America. Besides lingual orthodontics, she also does ceramic (tooth colored) braces and clear aligners (eg: by eCligner) and removable braces.
Dr. Lee Swee Khiang, another well known dentist in Singapore which also happen to be her father, is also an orthodontist. He obtained the M.Sc. in Orthodontics from Northwestern University, Chicago, U.S.A. He is a graduate of the University of Malaya, and he has also obtained a M.D.S. in Prosthodontics from the University of Singapore. He is also a member of the Academy of Medicine, Singapore.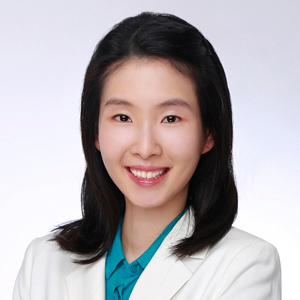 Dr Jaclyn Toh
Dentist
---
Dr Jaclyn Toh Ai Lin qualified with honours from the prestigious Dublin Dental School and Hospital of Trinity College Dublin, Ireland. She is a member of the Singapore Dental Association, the College of General Dental Practitioners Singapore and the Aesthetic Dentistry Society of Singapore.
She has been practicing dentistry in Singapore since 2011. She has cared for patients from all walks of life, sometimes even treating 3 generations of the same family!
Dr Toh brings an eye for detail and a gentle touch to her work. She encourages her patients to take responsibility for their oral health and helps them customise positive lifestyle choices. She is passionate about bringing the best of the latest research into clinical practice through continuing clinical education.
Dr Toh advocates minimally invasive and biomimetic dentistry following the Style Italiano (http://styleitaliano.org) philosophy, based on her experiences as a clinician and also as a patient.
Dr Toh is a certified Invisalign provider, and has a special interest in combining restorative cosmetic dentistry with orthodontics.
She also practices interceptive orthodontics for children.
Early identification and treatment prevents severe skeletal or dental problems from becoming permanent, and needing surgery to correct in adulthood.
In her free time, she enjoys reading, contributing letters to the newspapers, theatre and the ballet. She maintains an active lifestyle to balance the physical demands of daily clinical practice.
Dr. Wong Sue Lin
Dentist
---
Dr Wong graduated from National University of Singapore in 2003. She has a wealth of experience in both public and private practices. Her special interest lies in root canal treatment.
Dr Cliff Ong
Oral surgeon
---
Dr Ong is the visiting Oral Surgeon at Fusion Dental. He is a specialist oral surgeon with over 20 years of clinical experience. After graduating from National University of Singapore, he furthered his training in Oral & Maxillofacial Surgery and graduated with a Master of Dental Surgery. He has a special interest in pain management, and had completed a master degree and doctorate in this field from University of Wales and University of Newcastle upon Tyne respectively. Dr Ong is also a fellow of the Royal Colleges of Surgeons of England, Ireland, Glasgow, and Australia.
Dr Ong is an adjunct senior lecturer in the Faculty of Dentistry at National University of Singapore and a visiting consultant at National University Hospital. He is a certified specialist in Oral & Maxillofacial Surgery by Singapore Dental Council. He is also certified in the use of intravenous sedation and laser dentistry in U.S.A. from Albert Einstein College of Medicine and American Society of Laser Medicine & Surgery respectively. He has vast experiences in all the surgical aspects of dentistry, e.g. dental implants, cosmetic, wisdom teeth, pathology, trauma, reconstructive, pain and anxiety management.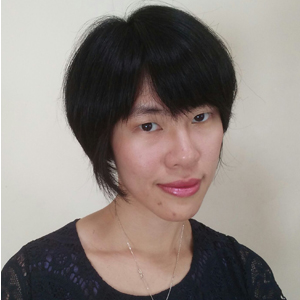 Dr Quak Ren Fang
Dentist
---
Dr Quak Ren Fang graduated from the University of Melbourne in 2012. Since graduation, she has worked before in both the public sector. National Dental Centre and School Health Service as well as in private practice. She was born in SIngapore and is fluent in English and Mandarin. She practices general dentistry and is focused on providing quality dental care for her patients. Outside dentistry, Ren Fang enjoys keeping fit at the gym, and relaxes with a good book at home.